I love the smell of school supplies.
I love everything about school supplies
One of my all time favorite movie quotes- "I'd buy you a bouquet of newly sharpened pencils..."
-Tom Hanks,
You've Got Mail
Browsing Target's selection of supplies today I found myself smiling, not only because of the school supplies and the implication that Fall (yes I capitalized it) is right around the corner, but also because of the little girl who was so ecstatic that Mommy was buying her, her own pair of scissors!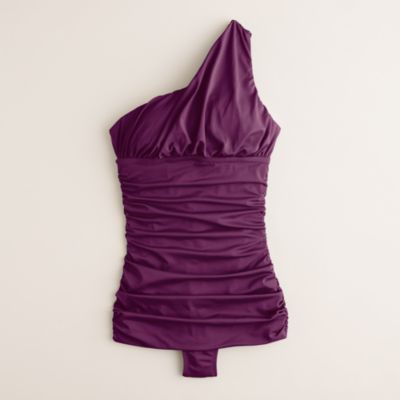 But before I, or any other autumn lover, get too excited, summer's not over yet. In fact, it's out in full force which means you're desire to beat the heat by the pool is probably at its peak right now.
Don't go through the rest of the season wearing the same old swim suit, now's the time to buy!
If you're avoiding the whole process because you're never happy with the results, here is a great option (that's on sale!) and will help you hide some problem areas...
This is from J. Crew and will have you looking like a retro bombshell! Ruching is your best friend if you're trying to hide problem areas, and this suit is full of that! It's great for hiding a tummy, and has that extra bit extended past the hips which will help your legs look super glam.
Right now it's on sale for $80 (originally over $100!) so it's a great deal. Plus it promises to be fade resistant and maintain it's shape which translates to many, many summers poolside looking glamorous!
Come back tomorrow for another great place to get a suit, and have a very Spiffy day!